EXCLUSIVE - TRAVEL PRODUCTS (MINI)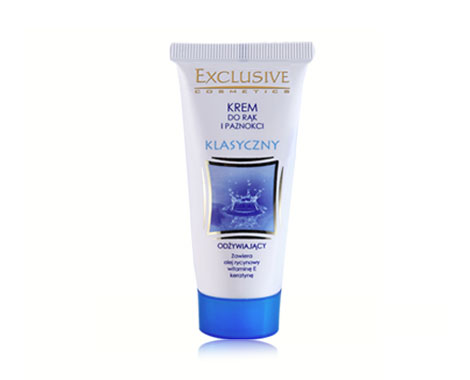 Mini Hand and Nail Cream Classic
Mini Hand and Nail Cream, perfectly nourishes and protects your hands and nails, improves skin hydration and makes it soft and smooth. Quickly absorbs into the skin without sticking. When regularly applied, reduces both epidermis and cuticle tendencies to crack, helping them regain their luster and hardness. Prevents nails from splitting. Recommended for daily care and during manicure.. Contains Castor Oil, Keratin and Vitamin E.
Capacity – 30ml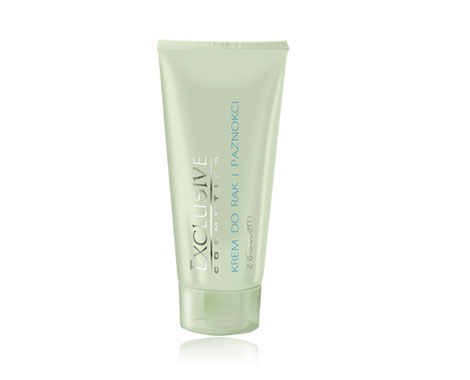 Mini Hand and Nail Cream with Aloe
Gentle aloe cream recommended for daily hand care of very dry and damaged skin. Aloe Extract, extracted from freshly harvested and, fleshy aloe leaves, has strong anti-inflammatory, regenerative and lubricating properties, helping soften and relax the skin, eliminating the feeling of hand roughness. Effectively soothes and prevents skin irritation. Easily spread on your hands, quickly absorbs into the skin. Perfectly moisturizes dry skin, significantly improves skin blood flow and helps maintain the skin's proper moisture balance.
Capacity – 30ml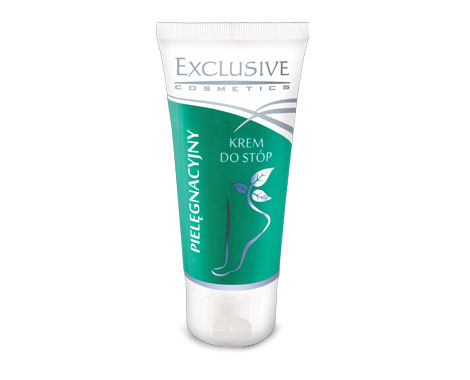 Mini Foot Cream, Nourishing
Perfectly nourishes and cools the skin on your feet. When regularnly applied, visibly improves the appearance of your feet. Softens and smoothes out hard, calloused skin and prevents skin cracking. Reduces excessive sweating. Relieves swelling and gives you a pleasant feeling of freshness.
Capacity – 30ml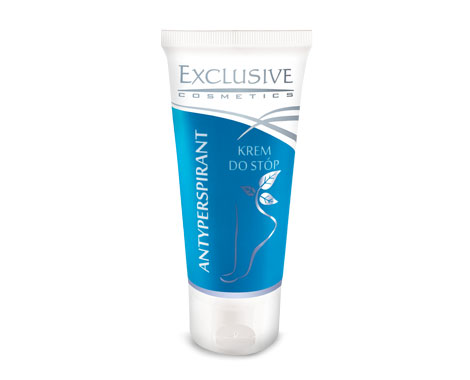 Mini Antiperspirant Foot Cream
Recommended for feet prone to excessive sweating. Significantly reduces moisture between the toes and prevents skin maceration, eliminating foot odor. Quickly absorbs into the skin, giving your feet a pleasant feeling of coolness, relaxation and freshness. When regularly applied, improves the overall appearance of the skin, reduces its tendency to cracking on the heels, softens hard and calloused skin.
Capacity – 30ml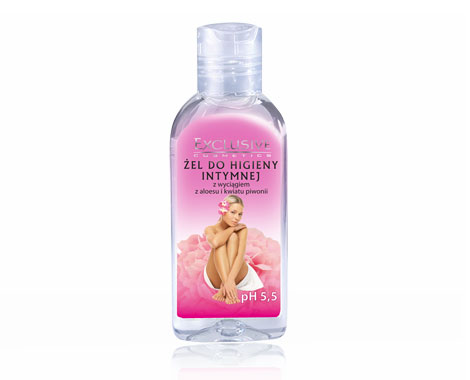 EXCLUSIVE COSMETICS Intimate Gel, designed for daily use and protection of intimate areas. Unique formula, contains natural Aloe and Peony Extracts that soothe itchy and irritated intimate areas. When regularly applied, helps maintain normal pH levels and allows to keep the natural bacterial flora of your intimate area which prevents from infections caused by bacteria. Gently cleanses and refreshes the intimate area, neutralizing the embarrassing feminine odor. Offers a long lasting feeling of freshness and cleanness in your intimate area.
Capacity – 50ml